Gaming has been one of the most important hobbies for many years now. There has been a constant increase in the number of game consoles released over the years as well as an increasing number of computer games that are being made available on computer. With this increase in the number of games as well as consoles there has been an increased demand for many types of accessories and computer gaming chairs. The economic recession has greatly affected the way people spend their money and therefore the purchase of many things like gaming chairs and other things can be difficult for a lot of people.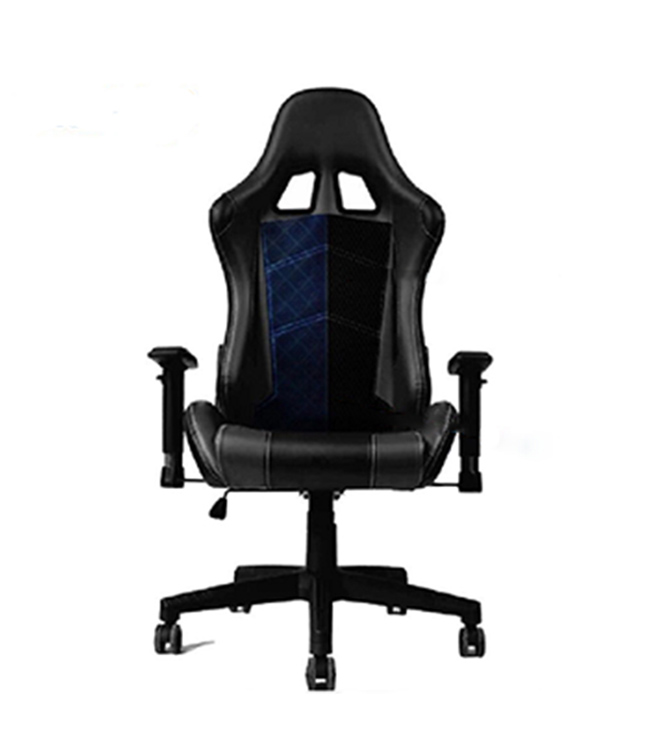 Comfort is very important for a lot of people when they are playing computer games. Without a proper chair, you will constantly be feeling uncomfortable because your back and neck will constantly be stiff. To make sure that you feel comfortable while playing, you must ensure that you have a good quality computer gaming chair. You will want to make sure that your chair is the right height, has a wide base, is cushioned on the seat and at the very least provides you with an extra lumbar support.
The majority of chairs that are being produced to provide an extra lumbar support and armrests. These features will provide extra comfort for people who play computer games for long periods of time. Some chairs even include a footrest. These features help to provide comfort to your lower back while you are seated.
Many people experience back pain during their lifetime. It does not only happen to those who sit at a desk all day long. Long term computer gaming may result in back pain if you do not adjust the chair properly. Having a lumbar support and armrest on your chair will help to alleviate some of the problems that most gamers experience when they sit down for long periods of time.
Another feature that you should look for when purchasing this type of chair is a footrest. Many people enjoy spending long hours in front of their computer. Sitting in a chair for extended amounts of time can result in discomfort for many people. Most people who are playing video games spend approximately three to four hours per day in front of the computer. Sitting in a chair for these long hours can cause your body to become stiff and sore. A footrest will allow you to be comfortable so that you can enjoy gaming for longer periods of time.
When selecting a chair for long hours of use, you will also want to select one that is sturdy. You do not want to purchase a chair that has a flimsy frame or one that will break under heavy use. Your new chair should be made of a durable material and have a sturdy frame. Some of the most popular materials that are used for this type of chair are:
Some of the other features that you should look for when purchasing this type of chair include a comfortable recline, a strong base, an adjustable lumbar support, and the ability to adjust the lumbar support to accommodate your weight. If you are in need of extra comfort, you should select a chair that has a footrest. A footrest will ensure that you are in optimal comfort.
For added comfort and lower back support, you may want to purchase a racing game. Racing games can provide some of the best gaming chairs available. Racing games can require you to be in a sitting position for lengthy amounts of time. Sitting in a racing chair will provide you with the support that is necessary for optimum gaming. Your racing chair should be equipped with a footrest as well as an adjustable lumbar support.