Finding the Perfect Computer Desk
For those who play computer games, the Computer Gamer Desk is a must-have computer desk. The gamer desk is a popular choice among the serious gamer. These desks are often referred to as "gaming desks" or "commodity gaming desks". The desks are perfect for people who like to have a lot of space to move around and to sit down comfortably at.
Computer Gamer Desk is the answer for... Those who want to maximize their desk space and those who want their computer to be super efficient and productive... Rising Furniture Desk by Idea Market is all about efficiency. The desks come with detachable accessories to help you streamline your workspace and focus on what you do best... gaming!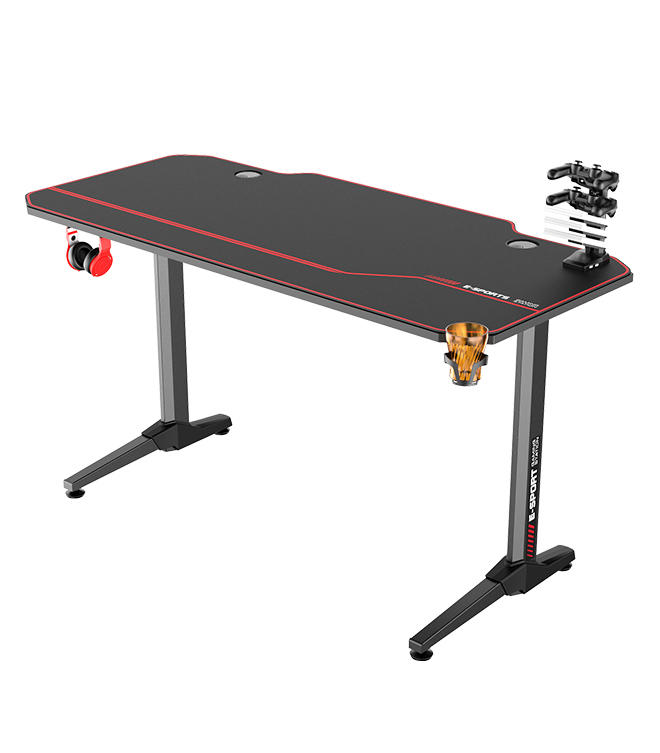 Rising Furniture Gaming Desk... Designed in the shape of a L, the Rising Furniture Desk is made for ultimate comfort and performance. This alluring design offers you a full 60 inch workspace with five adjustable heights for comfortable viewing... view product in the catalog. The slatted keyboard tray and keyboard pull out for easy access to your desktop.
Rising Furniture Desktop... Streamlined design makes this desk ideal for productive gamers. The front panel opens to reveal a spacious work surface and pull-out shelf for storing your favorite accessories. The monitor stand is compatible with the stand allowing you to adjust the angle of your screen for optimal viewing... view product in the catalog.
Computer Gamer Perks... Built-in storage compartments and utility drawers make finding the right items easy. You can keep important documents and discs in the utility drawers while the CD/DVD drive rack gives you room to store your CD collections. The CD/DVD drive shelves slide out when needed. If you have more than one CD/DVD drive the computer desk can accommodate up to two hard drives... view product in the catalog.
Rising Furniture Swing... With a comfortable seat and adjustable chair, this desk will keep you challenged for years. The Rising Furniture Swing is designed for long hours of deskwork. It features a spacious worksurface and roomy cabinet drawers and desks for storing all your equipment. It is easy to pull out computer chairs if you need to view product in the catalog.
Rising Furniture Powerdesk... This desk is perfect for anyone who uses a PC on a daily basis. Ideal for both home and business use, the Rising Furniture Powerdesk features a spacious worksurface, five standard computer desks, convenient power outlets, lockable drawers and accessory pockets, a convenient dust cover and more.
So now you see what you need to look for when you shop for computer desks. When you buy a new desk, you need to make sure it's the right size for you and fits the way you work. If you use your computer at home, you probably have other items that are needed elsewhere. Consider the amount of desks you will be putting together so that you know what style and design will fit. You want something that will accommodate your expanding needs.