When buying an Office Chair, there are many different factors to consider. If you're looking for the most comfortable, ergonomic, adjustable, and modern chair, you've come to the right place.
Ergonomic
If you spend a significant amount of time sitting at a desk, you might want to invest in an ergonomic office chair. This type of chair has a variety of features that can help you maintain a proper posture and minimize the damage your workstation can do to your body. Ergonomic office chairs also have armrests that support your forearms without interfering with your movements. They should also be adjustable. If you're not sure what you need in an office chair, try this infographic to see what to look for.
The Mayo Clinic recommends an ergonomic office chair. An ideal ergonomic chair will support the natural curves of your back. You should be able to place your feet flat on the floor, and your thighs should be parallel to the floor. You should also adjust the armrests so that your hands are below your elbows. Ergonomic chairs come in many different price ranges, and you'll likely find one that meets your needs.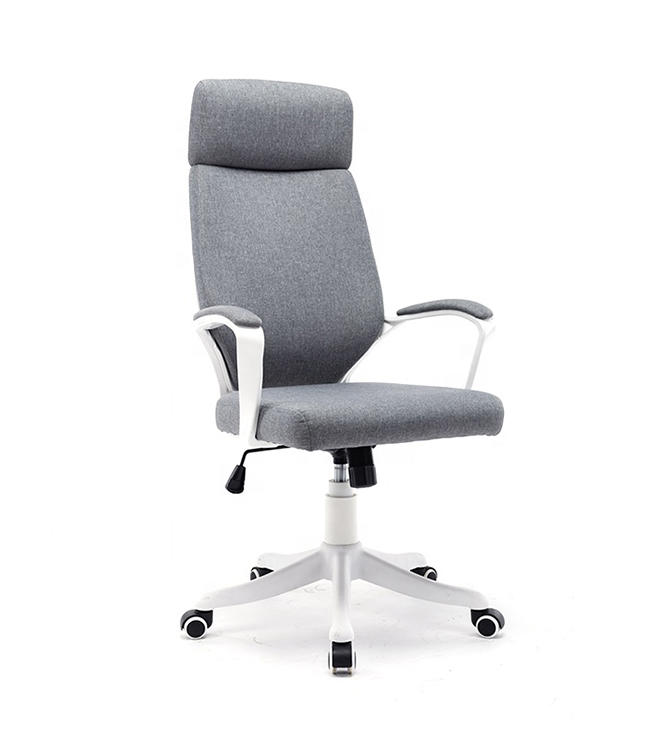 Choosing an ergonomic office chair will also allow you to try different recline positions, which can help improve blood circulation. A chair with an adjustable seat depth is ideal for the best ergonomic posture, with approximately five to 10cm between the edge of the seat and the back of your knees. If it's too far forward, you'll put pressure on your back and knees. An office chair that's too far back will provide insufficient support.
An ergonomic office chair can be extremely comfortable, enabling you to sit in the correct position no matter what you're doing. It can be adjusted from ninety degrees to 160 degrees, allowing you to adjust your chair to your specific posture. The arms of an ergonomic office chair are fully adjustable, and the arms are adjustable. The chair's tilt tension mechanism can also be adjusted, and it has five lockable positions. It comes in a variety of colors to match your office.
Adjustable
An adjustable office chair lets you adjust the seat height to fit your body and workstation. The right seat height helps you achieve the perfect balance of support and functionality. You should feel the seat height in relation to your knees to ensure that you are at an ideal 90-degree angle while sitting. To get the right seat height, you can use an adjustable seat pan and footrest. Also, you should be able to see the backrest of the seat and adjust it accordingly.
The height adjustment is the most common feature of an office chair. Modern models are equipped with pneumatic cylinders that enable one-touch adjustments. Older chairs may have screw-type mechanisms that require you to rotate the chair to adjust the seat angle. A seat cushion may also adjust independently of the back rest cushion, allowing you to choose a position that is comfortable for you. You can leave it free-floating or lock it into a fixed position.
If you're on a budget, you may want to consider a more affordable option. The Aeron office chair, for example, features a head rest cushion and a high mesh back that allows you to rest your head while maintaining a straight posture. The chair also features adjustable arms and lumbar support. It has an average rating of 4.7 stars from over 400 customers. This chair is an excellent choice for those who are worried about sustaining back pain and fatigue.
Another adjustable chair option is the ErgoChair. This product features a headrest and a breathable mesh back. The ErgoChair is also capable of supporting a 250-pound person, and it has a weight capacity of up to 35.3 lbs. This chair requires some assembly, but it is definitely worth the cost. It is also available in several colors to help you match your office decor. You can always try it out for yourself to see if it works for you.
Comfortable
If you spend most of your day sitting at a desk, you should invest in a comfortable office chair. These types of chairs are designed to support your back in a variety of different ways, whether you're a tall, short, or somewhere in between. These types of chairs often offer excellent adjustability to fit every nook and cranny of your body. They're also available in a variety of colors, including black, blue, cayenne, graphite, navy, and more.
A comfortable office chair will support your lower back and eliminate distractions, so you can focus on getting work done. The best chairs focus on three things: posture support, padding, and personalization. The essence of a comfortable desk chair design is all about supporting the body in the correct posture. Poor posture leads to poor health and can be detrimental to your overall well-being. These chairs will help you keep your posture in the proper range, which will improve your overall posture and productivity.
The height of the armrests is another aspect to consider. Armrest height and angle are both important, as it can help reduce back pain and prevent shoulder and elbow tension. An adjustable armrest will help you adjust your arms at the perfect angle for proper posture. If the arms are fixed, this can cause problems with your back. You should also check whether the armrests on your chair can be adjusted. If not, you may want to consider buying a different chair.
If you want to get a great looking chair, consider the Secretlab chair. This model offers tilt positions and an ergonomically designed backrest. The secretlab chair also has many features for your comfort. The secretlab chair's recline lever can be found under the right armrest. The chair is made of durable aluminum alloy, so it will last a long time. However, it's not as cheap as other options, and weighs more than 45 pounds.
modern
In the mid-century, a new ergonomic design movement was born. The mid-century office chair revolution was fueled by advanced materials from the Space Age and Cold War. A growing number of office workers took notice of the Industrial Revolution, which helped the design of office chairs. The Occupational Safety and Health Administration Act, signed by President Nixon in 1970, created penalties for employers who failed to provide a safe and healthy work environment. The Ergon Chair, designed by American industrial designer William Stumpf in 1976, became a landmark in ergonomic design. Its predecessor, the Aeron chair, applied these principles to the modern office chair.
Unlike basic office chairs that keep the user in one upright position, the Gesture chair supports multiple activities. It was tested by writers, photographers, and editors. Its adjustable height and backrest allows for different body types to perform the tasks that are required of them. Moreover, it was found comfortable to use even for people with different body shapes and sizes. They are designed to accommodate different body types and are capable of supporting awkward postures.
mesh
A mesh office chair is a popular choice among office employees who want to sit comfortably while at work. It is comfortable, but its only drawback is its limited color selection. The material is usually made of nylon, polypropylene, and abrasive plastics. To avoid irritation, choose a high-quality mesh chair made of natural fibers and non-woven mesh. Mesh chairs can be cleaned by using a soft cloth soaked in soapy water. Then, allow the chair to air dry.
The mesh back and seat of the rising furniture mesh office chair have breathable material, while its white seat is made of a durable and comfortable fabric cushion. Its adjustable lumbar support and four-way arms are designed to help reduce pressure on the back and provide proper tasking support. Its casters are black and the base is silver. It is available in different colors, including red, brown, gray, and tan.
Other benefits of a mesh office chair include being easier to clean and lightweight. They also allow for better ventilation, which helps to avoid uncomfortable hot spots. Moreover, mesh office chairs are also affordable compared to leather and fabric chairs. If you're looking for a chair that provides good support and aesthetics, you should consider getting a mesh model. There are many options available in the market, from custom designs to standard styles. So, if you're still confused about which type of mesh office chair to purchase, keep reading!
A mesh office chair can be comfortable for many types of users. It can keep you cool, but it's important to choose the right material for your needs. Some types are padded and some are breathable. Mesh office chairs may not be comfortable if you're pregnant or have a medical condition. But a mesh office chair has many benefits for everyone, so be sure to consider the pros and cons before deciding on one.