A good gaming chair should be comfortable for long hours of work. Proper posture can improve your energy levels and reduce stress. Modern society demands long hours of sitting. And most of us are glued to our desks. Many office chairs aren't adjustable and force our bodies to work harder. This results in muscle fatigue and a decline in our posture. However, a good gaming chair can support your body and encourage movement, which is essential for good posture. Studies have shown that too much sitting can lead to several health problems, including obesity, depression, and cardiovascular disease.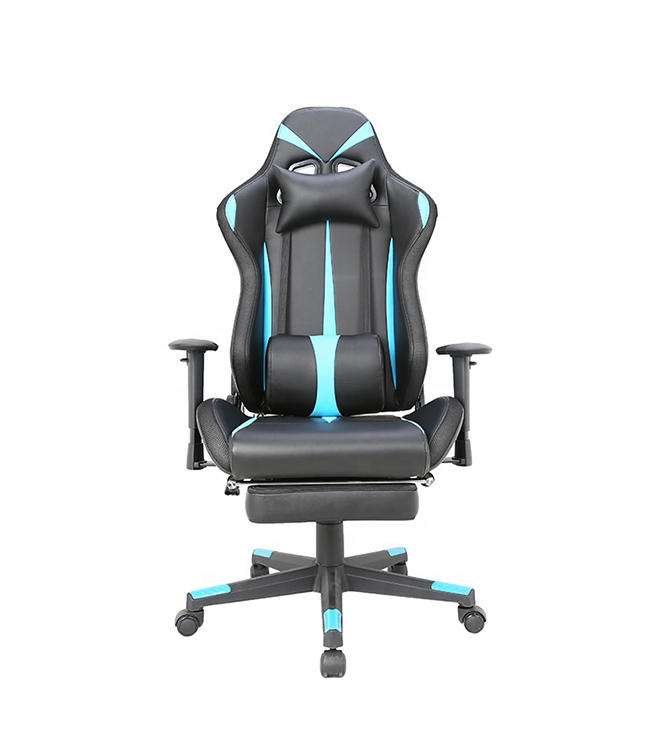 Ergonomics is also essential. The back and arms must support the weight of the torso and arms against gravity, which can cause fatigue and a default position in your spine. A gaming chair addresses these issues through simple science. Its high padded backrest, neck and lumbar cushions, and adjustable armrests are key features that can enhance comfort and wellness. In addition to supporting your upper body, a good gaming chair can also improve your computing productivity.
Lastly, you need to consider the build quality. The price and build quality of gaming chairs are closely related. The cheaper models may not have good build quality. High quality chairs will usually have metal frames. Wood and plastic frames will not hold up as well over time. Always check the dimensions of the chair before purchasing. If you're buying a gaming chair for your first time, you need to make sure it has the right dimensions and ergonomics to accommodate you.
Gaming chairs also help support your body and the mouse. Its thick padding helps you sit in a comfortable position for hours on end. It supports the weight of your body and relieves pressure on your muscles. A gaming chair helps you maintain proper posture and alignment of your spine, which prevents chronic lethargy and pain. You can play better if you're comfortable. If you're not comfortable, you won't be able to focus as well as you could.
The seat of a gaming chair can be narrow or wide. Some of them come with ergonomic features, but these can be a hindrance. These chairs have metal or plastic side bolsters that rest against your leg. It can also be uncomfortable to have your leg resting against these bolsters. Furthermore, the seat of a gaming chair is generally narrow. Choosing the best gaming chair will help you achieve the best comfort while gaming.
The materials used in the construction of a gaming chair can make a big difference in its quality. For example, real leather is more durable and resistant to tearing. It can also last for many generations. Moreover, genuine leather absorbs moisture better than PU or PVC leather. This helps in reducing sweat and keeps your gaming chair cool. Some brands, such as rising furniture chairs, use real leather to create their gaming chairs. There are several other benefits of real leather gaming chairs.
Aside from being comfortable, gaming chairs also prevent poor posture, which can lead to chronic pain. It is important to keep the muscles in good condition, as poor posture can cause pain and even chronic diseases. By using a gaming chair, you can relax your muscles and enjoy your gaming experience without having to worry about your health! And what's more, it will give you a comfortable, immersive experience with your favorite game. So, don't delay and get a new gaming chair today!
Lumbar pillows are essential accessories of a gaming chair. They provide comfort, support and reduce lower back pain. Most of them have a block or a roll to serve as the lumbar pillow. However, there are also individual lumbar pillows that can be adjusted to target the areas of your back that are prone to pain. And don't forget about the detachable head pillows. These are the quintessential gaming chair accessories!