The gold standard in ergonomic desk work is dynamic neutral sitting, with feet planted firmly and a slight recline of the backrest. Over 90 percent of human history was spent in sedentary activity, which slowed the athletic human form. The effects of excessive sitting are numerous, including reduced metabolism, cardiovascular output, and damage to the musculoskeletal system. Ergonomic gaming chairs help many esports pros stay fit despite long periods of intense sitting. This is one of the reasons why most elite teams train with them.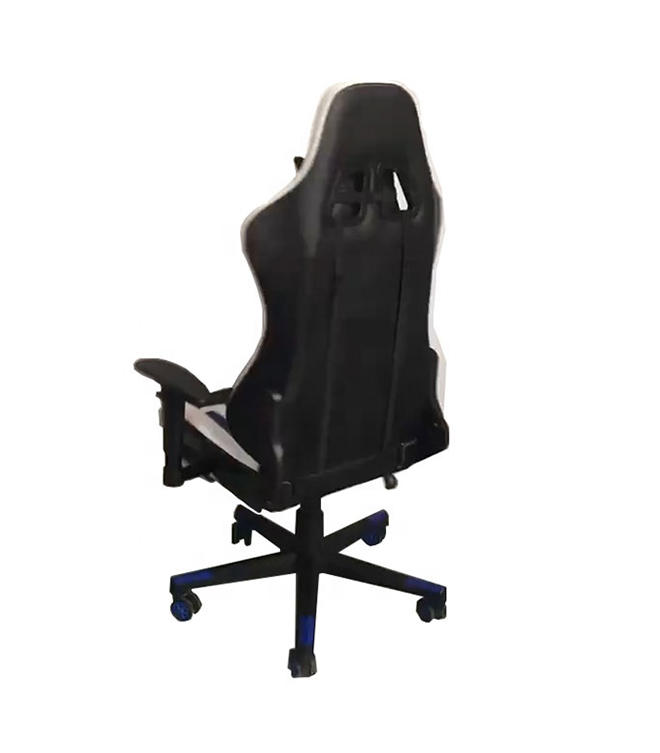 3D or 4D armrests
If you are an avid gamer, consider getting a chair with adjustable armrests. A
2D armrest
adjusts vertically, while a 3D armrest is adjustable in two dimensions and can be adjusted in four directions. A 4D armrest can also be swiveled inward or outward. Either way, you'll enjoy the added flexibility it provides. Read on to learn more about how armrests affect your gaming experience.
When choosing an armrest, you can also look for the D designation on the armrest. The 1D type is only adjustable in one direction. The 2D style has more than one direction for adjusting. The 3D or 4D armrest has four independent adjustments. The higher the D value, the better the adjustability. As a result, the armrest can be adjusted to fit the user's height and posture.
Lumbar support
A properly configured lumbar support in an ergonomic gaming chair is crucial for the health and comfort of your back. The human body was not made to sit still for long periods of time. This causes your pelvis to tilt forward, shortening your hip flexors, and creating a perpetual slouch. The correct lumbar support in an ergonomic gaming chair counteracts this rotation and encourages a neutral, upright posture.
The best lumbar support in an ergonomic gaming chair comes in the form of an integrated lumbar support system. These systems are becoming increasingly popular and are typically equipped with a depth adjustment mechanism. A depth adjustment mechanism ensures perfect contact between the spine and the backrest. However, most integrated systems are not height adjustable. Thus, it's important to check your measurements carefully before buying a gaming chair. The Secretlab Titan 2020 Series is one of two gaming chairs with height adjustable lumbar support.
PU leather
PU leather upholstery is a good choice for an ergonomic gaming chair. This type of seat is extremely comfortable and comes with cut-out panels that promote air flow. The swivel base allows it to rotate 360 degrees. It also has five castor wheels for smooth movement. You can adjust the seat height to find a comfortable position. PU leather is easy to clean. This type of chair is also comfortable and durable.
While PU leather is generally hypoallergenic, people with sensitive skin might experience a negative reaction to it. Also, some PU leather upholstery is treated with harsh chemicals that emit unpleasant fumes. Cheaper PU leather is prone to wear and tear after a few years. This can include color fades and puncturing. A cheap gaming chair will not last very long, so it is important to consider this when shopping for one.
Warranty
Most reputable brands offer a warranty for their ergonomic gaming chairs. While the length of the warranty period gives a general idea of how long a chair will last, more detailed information can be obtained from real-world testing and user feedback. We look at some of the most important aspects of a gaming chair's durability to help you make the best decision. Keep in mind that part-time gamers, such as students, will sit in their chair for a few hours a day. Thus, their chair may last a lot longer than the warranty period provided. On the other hand, gamers who spend countless hours in their chairs, such as full-time gamers, may put constant pressure on the padding.
To claim the warranty, consumers must first ensure that the product is unused and in its original packaging. They must also provide proof of purchase and a copy of their original invoice. The warranty does not apply to free promotional items or accessories. The warranty period begins on the date of purchase. It is important to check the product's condition carefully, as some defects may be difficult to detect without a picture. However, if the product has been used for a long time, then it may have a long warranty period.