When looking for the best computer chair, you may want to look for certain qualities: comfort, durability, easy mobility, and back support. Here are some features you should look for in a PC swivel chair. We hope you will find your new computer chair comfortable and durable. This guide will help you make an informed decision. It will also help you choose the best computer chair based on your specific needs.
Comfortable
There are many different kinds of comfortable PC swivel computer chairs. For example, you should look for an ergonomic chair that swivels to all directions. You should also look for one that features an armrest that can be folded up to reduce eye strain. A reclining chair is an excellent choice if you're in between positions. But what about those who spend long hours at their computers?
Comfortable
PC swivel computer seats
should be deep and wide enough for you to sit comfortably for long periods of time. You should be able to sit comfortably with your upper and lower back cradled by the backrest and your legs parallel to the floor. You can also choose adjustable-height computer chairs so that they can be adjusted to fit your desk height. A good desk chair should also have casters and swivel mechanisms to make them easy to move around. Smartly-designed computer chairs can fit into smaller spaces and are also easy to move.
Durable
 Unlike traditional chairs that are uncomfortable to sit on, these chairs can easily reposition themselves to accommodate a wide range of body shapes. They come in a wide range of fabrics and finishes, making it easy to customize them according to the needs of your workspace. You can also choose from different colors for your new chair.
These chairs have five-star bases to support weight effortlessly and allow users to move around without a fuss. Moreover, they have five caster wheels to provide smooth mobility in an office environment. And, they feature 360-degree swiveling functions, which make them perfect for use on various floor types. In addition, the faux leather fabric is skin-friendly, making it ideal for long-term use and requires minimum maintenance. A height-adjustable feature also makes the chair comfortable for users.
Easy to move around
A swivel computer chair is convenient for moving from room to room. These chairs can be easily moved around and have 360-degree swivel arms. They are also foldable, so they can be moved easily. Most of these chairs also come in stylish colors like blue and green. You can choose a style that complements your decor. If you are on a budget, you can consider the more affordable option with a padded seat.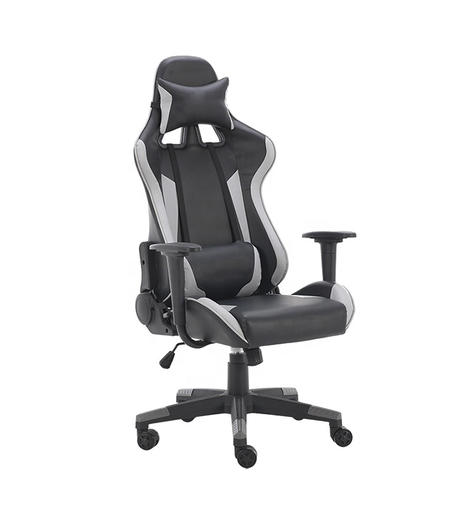 Back support
The most important feature of a PC swivel chair is its back support. The back support on a computer chair should be able to provide you with sufficient support for your lower back. It should also have 360-degree swiveling arms. If possible, choose a computer chair with perforated backrest and seat. The perforations will help circulate air and reduce eye strain.
Metal frame
When it comes to computer chairs, there are a few key factors to consider. One important factor to consider is the type of material the chair is made from. If you prefer a material that is durable, consider a metal frame. If you need an ergonomic chair, consider a computer chair with a curved backrest. The curves of the backrest will match the lines of your spine and help you feel comfortable while working. Another key feature to consider is the lumbar support system, which resembles a pair of hands holding your low back. This system helps align your spine and relieve pressure and muscle fatigue. It's easy to install and can be done in about 10 minutes.
Adjustable
The most important thing in an adjustable PC swivel computer chair is that it should be comfortable. The seat needs to be wide and deep to accommodate your upper and lower back. The legs should be parallel to the floor. These chairs are also adjustable in height, which means that they can fit any width and height of desk. Many are also easy to move, as they have casters that make it easy to move from one spot to another. Some are even designed so they can fit in smaller spaces.