Gaming chairs are one of the most popular accessories used by gamers around the world. For all the money that is spent on a gaming computer and accessories, a chair that can also be used while playing a game is an absolute must. Gaming chairs come in all different types of models and price ranges. Here are some things to consider when shopping for these very valuable gaming accessories:
The first consideration is to determine what the purpose of the chair is. Are you going to use it as a relaxing chair to take short breaks from your intense gaming? Or do you want a racing chair that will withstand long hours of active play? If you are looking for a chair that can be used while relaxing or to be used in active games, you should purchase a more comfortable model that offers a tilt mechanism, sturdy construction and durable materials.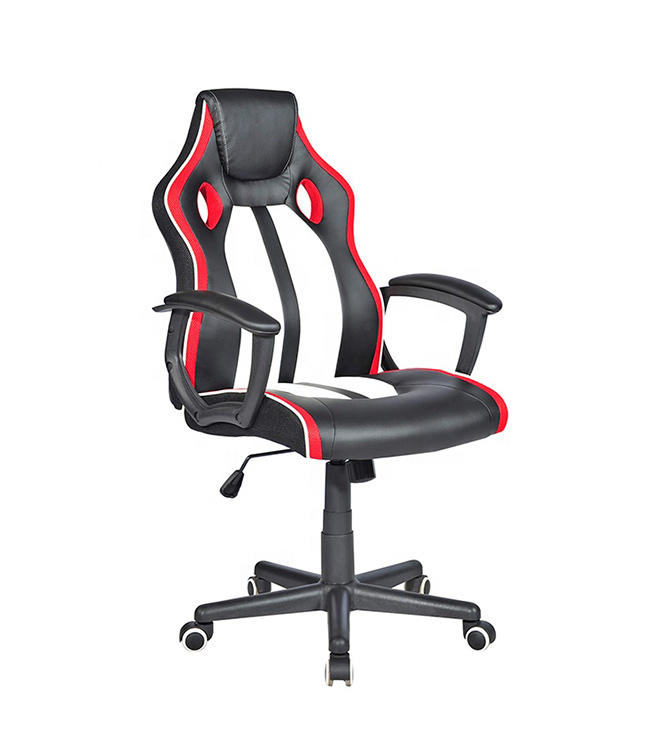 Second, determine the type of padding and backrest materials you want. In terms of comfort, you may want a higher density foam seat with a comfortable dual density neck rest. Some models have an adjustable lumbar support that offers a high level of support for your spine and pelvic area. While some are made with a combination of mesh and memory foam to offer additional comfort and support. These padded seats are typically higher in price, but are worth the extra money if you want a higher level of comfort and support.
One factor that most people tend to forget while purchasing a racing chair is how well the chair is supported by its frame. If you sit on the chair for long hours each day, you should make sure that the lumbar support and the seat to headrest cushion are comfortable. If they are not comfortable, you may find yourself tossing and turning from side to side. This will negatively impact your ability to remain alert during your gaming sessions.
If you are looking for a racing chair with more padding, then look for a model with either a footrest or a wedge-shaped seat to provide you with more comfort. Footrests come in both lumbar support and non lumbar support varieties. Your choice will depend upon whether you often spend long hours sitting on your PC. You may also want to check out the height of the chair to ensure that you can comfortably reach the keys or use other desktop peripherals.
The second feature that you should look for when purchasing a gaming chair is tilting. The tilting mechanism is important if you like to simulate playing outdoors, since a tilt system will allow you to keep your game playing location stationary. Tilt adjustments range from a full recline to a nearly flat position. Armrests are also available, and most come with a gas lift for easier access. An advantage of the armrests is that they provide a comfortable amount of padding between your shoulder and the monitor.
The last feature that you should look for is the gas lift. Most Gaming Chairs will have a gas lift at the top of the chair, which allows you to raise the chair up and lay it flat again. This provides you with the ability to use the chair as an extension of your desk. Some chairs have a button which will control the gas lift, while others require that you manually adjust the gas lift.
When you have made the decision to purchase a chair, be sure to choose one that has all of the key features. One of the most important aspects of a chair is the comfort. A Gaming Racing Chair that is comfortable and supportive will give you and your family a truly wonderful gaming experience. You will also be happy with your investment, as it will be extremely comfortable and the right height and fit for your body.