A massage gaming chair offers maximum comfort for its users. In fact, most customers choose these chairs over the usual massage tables because of their added benefits. Gaming chairs are a bit more sophisticated, with features that can actually help you have a good game. These chairs come with an assortment of features, all aimed at giving its user a better and more comfortable gaming experience. Of course, it does not hurt that these chairs also look great and have a sleek design as well. You just have to look for the right one for your needs.
For those who want to relax and have a good night's sleep, a massage gaming chair is definitely worth it. Its ergonomic design and built-in medical functions, aid to reduce stress and improve body function. This will increase productivity, reduce fatigue, and overall contribute to overall bodily health. You can adjust the chair's height, arm positions, seat depth, and other options to find the most comfortable fit for you.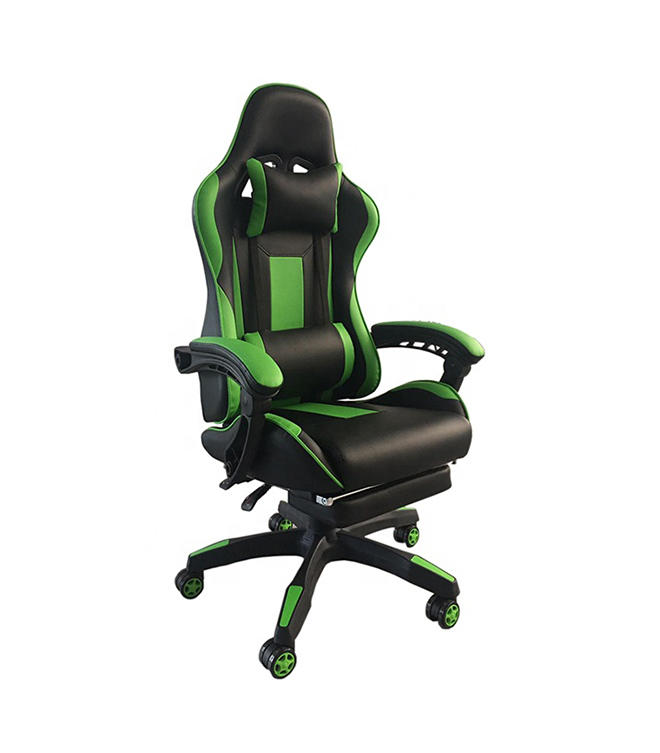 One of the major features of massage chairs is the seat and armrests. The seat cushions are usually very soft, comfortable, and hypoallergenic. The armrests, on the other hand, are often made from extra tough materials such as thick leather or dense foam and are usually made to support the entire arm, allowing it to recline naturally and support the whole weight of the person sitting on it.
Another great feature of this type of chair is the lumbar support system. Lumbar support gives the lower back and pelvis a comfortable fit, relieving back pain and improving posture. Since most massage functions work from the neck down, the lumbar area of the chair is specifically targeted to help relieve neck and upper back pain. With an adjustable lumbar support system, you can find the best position for your specific needs.
One of the main problems with sitting for prolonged periods is back pain. Most people experience some sort of back pain while sitting at their workstation, at home, or at home itself. The back pain can range from mild to severe, depending upon the individual characteristics of the person and their specific situation. A massage gaming chair offers a variety of seating options to combat back pain and improve your posture, and as always, the chair comes with an adjustable backrest and armrest to provide optimal support.
Massage chairs are also available with built-in massage functions. These built-in massage functions allow you to customize your massage session to your own specifications. You can choose how long and how deep the massage goes, which muscles get worked, and even how fast you receive the therapy. This is especially important for athletes who must train their bodies on a daily basis. A built-in massage function lets them customize the intensity of their workout.
If you want to know what the best massage gaming chair test is, it's very easy. It involves finding the one that is most comfortable for you. Make sure you try out several different models, so that you can find one that is comfortable and that works well with your body. Ask friends and family for their opinions on which models they would recommend. Of course, try out several models in the store, so that you can make sure you are getting the right fit for your body type. This is the best way to be sure that you are buying the best massage gaming chairs for your money.
One thing you should look for when comparing Massage Gaming Chairs is whether or not the chairs come with fabric covers. You can never have enough fabric covers for your chairs, because it is useful for many different reasons. Fabric covers also keep your chairs clean, so you don't need to worry about cleaning your expensive equipment on a regular basis.